Worldwide, the proportion of people 60 years and older is growing faster than any other age group. It's been labeled a Silver Tsunami because of our maturing baby boomer generation. As this aging population grows, so do their contributions to society and their desire for healthy aging or active aging.
Seniors – like everyone else in one respect – want to be as self-reliant as possible. But as life spans enter their final decades, seniors can sometimes feel like their independence is being chipped away, even when active aging is a priority.
One way to help improve quality of life, especially in the later years, is with technology solutions. Some seniors may be resistant to using them, often for lack of computer/smartphone skills, but technology and tools are getting easier and easier – making active aging more easily achievable.
In this blog, we explore some websites and apps that are easy to use and can help support active aging.
One of the key benefits of healthy aging is maintaining independence and mobility. By staying physically active, older adults can reduce their risk of falls and injuries, which can often lead to loss of independence. In addition, regular exercise can help maintain muscle strength and flexibility, which can make it easier to perform daily tasks and activities.
Another important aspect of active aging is social engagement. Participating in physical activities and social events can help older adults stay connected with their community and combat social isolation, which has been linked to negative health outcomes.
What Is Active Aging?
According to the World Health Organization (WHO), active aging is defined as "the process of optimizing opportunities related to health, participation, and security with the goal of improving the quality of life for individuals as they grow older."
For aging to be a positive experience, it has long been known that older people do better when they participate in family and social activities, engage in mental activities that stimulate the brain, and take care of their health. Active aging helps people fulfill their potential for physical, social, mental, and fiscal well-being according to their needs, desires, and capacities.
Why Is Active Aging Important?
There are many aspects to active aging, including physical and mental health, participation in society, lifelong learning, and security. Not surprisingly, the first aspect – good health – has a significant impact on all the others.
According to the Centers for Disease Control, occasional moderate to vigorous physical activity has been shown to provide immediate health benefits, such as better sleep, less anxiety, and lower blood pressure. Regular activity, combined with good eating and sleeping habits, can provide a number of long-term benefits from better bone density to reduced risk of heart disease, dementia, and certain types of cancer.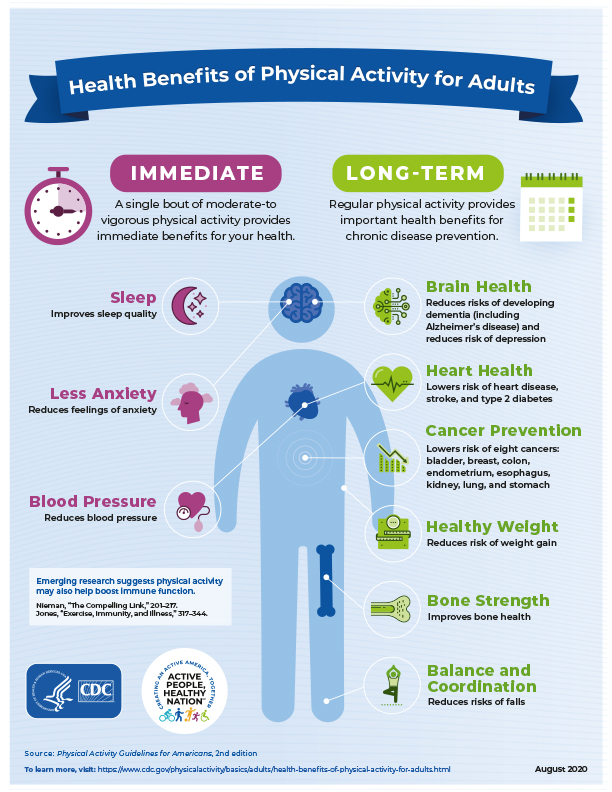 There's an App for That
There are many resources for supporting healthy aging. The diversity of digital applications, or apps, makes them incredible assets. Whether used on desktop computers, tablets, or smartphones, apps of all types can help seniors enjoy a fulfilling lifestyle.
The most versatile of these formats is the smartphone because it can go anywhere seniors go at any time of day or night. If you are a senior or know a senior who doesn't feel comfortable using smartphone technology, it might be because the screens are small and can be difficult to navigate. Consider a tablet or laptop as an entry point if this is the case.
The good news is that the apps targeted at seniors are becoming simpler to understand and use. As a result, more seniors are taking advantage of apps to add quality and safety to their lives.
To provide examples of how apps can make active aging more enjoyable, we have researched some of the most popular apps targeted at seniors. Most are low-cost and some are free to download, but all are designed for ease of use by seniors.
1. Health, Mind, and Body Apps
Pillboxie or Medisafe – You will never forget to take your medication when using this app to schedule reminders.
>> See reviews of pill reminder apps in Medical News Today
Shopwell – Eat better with personal food profiles and simplified nutrition information. Easily search for new food products that support your healthy lifestyle.
Lumosity – You'll enjoy playing three different games designed to improve your memory, attention, problem-solving, and processing speed.
2. Fitness Apps
Mighty Health – Download this app and you get a health coach that keeps you motivated and creates a plan just for you.
Daily Yoga – Build strength, mobility, and overall fitness with this daily routine. Ideal for first-time yoga students.
3. Finance Apps
Goodbudget – Tired of stuffing money into paper envelopes to manage spending? Goodbudget's "digital envelopes" make it easy to categorize spending for prudent money management.
PocketGuard – Saving for a new car or trip to Europe? This app's "In My Pocket" feature shows how much spending money you have after paying all your bills.
Mint – Manage your finances the easy way by syncing all your bank accounts on one easy-to-use interface.
4. Fun/Social Interaction Apps
Words With Friends – Similar to Scrabble, Words With Friends allows you to play with or against friends and family.
Fun Bridge – Can't get together with your friends? Challenge them to duplicate bridge games on your phone or laptop or play in online tournaments.
Spotify – Listen to any music you want when you want, and enjoy podcasts tailored to older adult audiences.
5. Convenience Apps
Park 'N Find – Do you often forget where you parked? Park 'N Find (only for iPhones) will show you how to find it in a jiffy. Use Find My Car for Android phones.
Evernote – How often do you write reminders to yourself and then can't find them? Evernote saves written notes, voice memos, pictures, and videos in one very convenient location – your phone.
These are but a few of the hundreds of senior-focused apps currently on the market. You can easily find more by doing a Google search on the type of apps you're interested in.
Addressing App Security
Many seniors avoid online technologies because they have concerns about the possibility of app vendors misusing their personal information. However, most app vendors respect your privacy and take steps to secure the data.
Before downloading an app be sure to read the vendor's privacy policy and/or disclosures about how they use customer information. If you don't feel comfortable about them, search for a different vendor.
It's Your Life, Live It to The Fullest!
Overall, active aging is about optimizing opportunities for health and well-being as we get older. By staying physically healthy and socially engaged, older adults can maintain independence, reduce the risk of chronic diseases, and improve the overall quality of life.
Fortunately, there's a slew of apps to help make your life healthier, easier, more convenient, safer, and more enjoyable.
It's up to you to take the first step! One of those steps can be trying some of these apps. If you need help downloading an app, ask a family member or friend for assistance. Once installed on your phone you might be surprised at how easy it is to use and how it helps you be more independent.
TrueCare supports our patients at every step of their health journey. We offer one-on-one assistance when signing up and troubleshooting your MyChart app, the world-class patient portal that makes it easy to manage your health information. Call or text TrueCare at (760) 736-6776 any time you need assistance.
Looking for a place to go where you can receive personalized care for seniors dealing with complex health issues? Visit any of TrueCare's Primary Care locations. Book a visit today! Call or text (760) 736-6767.
Resources:
Centers for Disease Control (CDC)
World Health Organization (WHO)
Forbes