Community and Clinical Volunteer Opportunities
We're here for you every step of the way
If you're thinking about becoming a community volunteer in San Diego, look no further. TrueCare is known for providing compassionate healthcare to underserved communities. We offer many opportunities to develop your skills, perform school-related volunteer community service, and earn letters of recommendation – all while making a difference in peoples' lives.
Join Our TrueCare Volunteer Family
We're looking for people who…
Have friendly, outgoing personalities
Make patients feel welcome and respected
Want to make a difference in people's lives
Want to be part of a close-knit passionate team
Qualified candidates will be contacted for volunteer and internship positions.
To volunteer with TrueCare, you must:
Be at least 14 years old
Agree to a 3-month commitment
Submit to a TB test and background check
TrueCare accepts school-related volunteer community service hours and will provide a letter of completion upon request. We do not accept court-related community service.
Due to high demand for clinical internships, TrueCare only accepts students from select Southern California universities.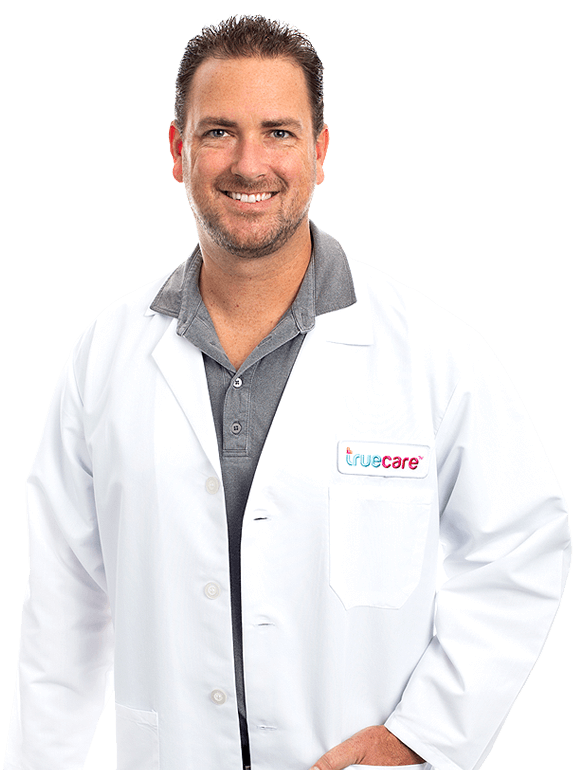 Extraordinary care with a heart.
Brad Andrews, DC
Chiropractic Services
"I chose my specialty because chiropractic care has helped me on a personal level, and I would like to help others in the same way it helped me."