Dental Care for San Diego & Riverside, CA
We care about your smile! TrueCare provides a full range of personalized quality dental health services for the entire family, making TrueCare your dental health partner for life.
Comprehensive Dental Care
Good habits start early. Come in and bring the kids today!
Routine and hygiene exams
Sealants
Fillings
Extractions
Deep cleanings
Root canals
Fluoride treatments for the entire family
Crowns
And more
TrueCare dentists provide maintenance, preventive, and restorative dental services that support strong teeth and good oral health.
Southern California Dental Services: FAQs
I don't have dental care insurance. Do you offer payment plans?
TrueCare strives to make quality dental health services available to everyone
, regardless of income or insurance status. We keep our fees low, and offer a sliding scale for low-income families and those
without insurance
.
When does a child first need to visit a dentist?
Good habits start early. TrueCare recommends scheduling an appointment as soon as their baby teeth come in. This allows our dentists to spot any early abnormalities and provide instruction on proper oral hygiene for young children.
How often should I schedule a dental care appointment?
To take the best care of your teeth, we like to see you two to three times a year. This allows for early identification and treatment of tooth decay, gingivitis, and other potentially serious problems. If you can't make two or three visits, please come in at least once a year.
TrueCare dental health services are available throughout North San Diego and Riverside counties.
Let's get to work on your smile!
Call
(760) 736-6767
today to schedule an appointment at the TrueCare Dental Clinic nearest you.
TrueCare is here to meet all your health needs! Check out all the services TrueCare has to offer now!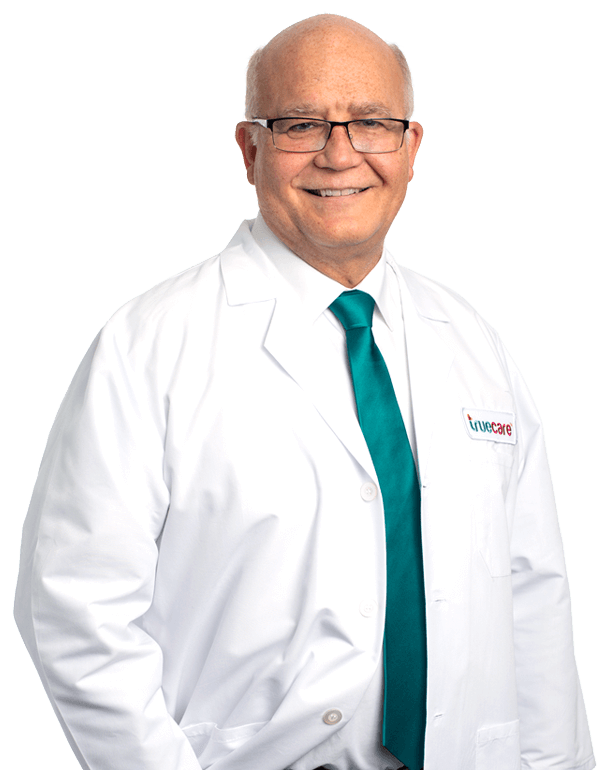 Extraordinary care with a heart.
Richard L. Romney, DDS
Dental Care
"I enjoy the art and science of dentistry. The process of identifying a tooth that is broken or decayed and restoring it to something that is functional, and esthetic is extremely rewarding."