TrueCare Programs and Resources
Rely on us for all your healthcare needs
Our comprehensive programs, holistic approach and extensive TrueCare resources provide the help and services you need to get and stay healthy.
No matter where you are on your healthcare journey – we'll meet you there.
Our bilingual Spanish speaking staff and interpreter services covering more than 12 languages ensure our patients feel comfortable, respected and understood.
Welcome to the TrueCare family
TrueCare is proud to partner with Uber Health, to provide safe, reliable transportation for patients who need help getting to and from their appointments.
Health Insurance Assistance
This TrueCare resource is FREE
We're here to help you navigate the complexities of health insurance, provide guidance, help fill out forms and stay in touch until applications are approved.
Women, infants and children
Our WIC program optimizes mother and baby health by providing a range of healthcare and nutrition services during pregnancy, postpartum, and early childhood.
Immigration & Naturalization Services
TrueCare can help determine if you have met the health-related requirements you need to become a permanent U.S. resident.
This TrueCare program provides individuals living with HIV/AIDS access to health and social services in a safe and supportive environment.
Improving health at the community level
Our TrueCare programs and resources address the unique needs of seniors, youth, caregivers and other targeted demographics.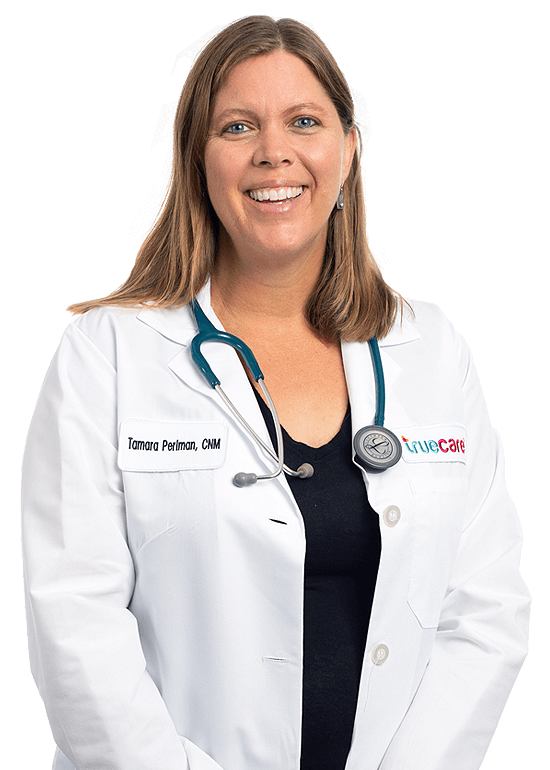 Extraordinary care with a heart.
Tamara Perlman, CNM
Women's Health
"Here at TrueCare, I feel my role is to help a woman feel safe, supported, and empowered through the process of becoming a mother."