TrueCare Accepted Insurance Plans
At TrueCare, we strive to make healthcare services easily accessible and affordable to all. One measure of access is the number of health insurance plans accepted by a provider. TrueCare accepts most contracted healthcare insurance plans, including Medi-Cal and Medicare. Alternative plans accepted by TrueCare include a wide range of programs and grants that subsidize or cover the cost of care for patients.
TrueCare Accepted Insurance Plans and Programs
State Issued Health Insurance
Medi-Cal
Presumptive Medi-Cal and temporary pregnancy coverage
Medi-Cal Managed Care Plans
Blue Shield of California Promise Health Plan – HMO
Community Health Group (CHG) – HMO
Inland Empire Health Plan (IEHP) for Riverside County – HMO
Molina Healthcare – HMO
Anthem Blue Cross Covered California
Blue Shield Covered California
Health Net Covered California
Molina Covered California
Medicare Health Insurance
Medicare and Medi-cal (Medi-Medi)

Medicare is for people 65 or older
People under age 65 with certain disabilities
People of all ages with End Stage Renal Disease (permanent kidney failure requiring dialysis or a kidney transplant)
Aetna Medicare Advantage HMO
Brand New Day Medicare Advantage HMO
Blue Shield of California Promise Medicare HMO
Inland Empire Health Plan Cal MediConnnect (IEHP) for Riverside county only
Health Net Medicare HMO
Humana Medicare HMO
Molina Cal Med Connect Medicare Advantage HMO
Scan Medicare HMO
TRICARE Select
TRICARE Prime
State and County Programs
CHDP – Child Health & Disability Prevention Program, Physicals & Immunizations
EWC – Every Woman Counts, Breast Cancer & Diagnostic
FPACT – Family Planning, Access, Care, and Treatment
Ryan White HIV/AIDS – qualifying Medical and Dental services
HMO – Commercial Insurance Programs
Blue Shield of California Commercial – HMO
California Care
Health Net Commercial – HMO
Scripps Health Plan HMO
United Healthcare West Commercial – HMO
We put your health first. We never turn patients away for inability to pay. We help you navigate insurance eligibility questions and connect you with coverage.
Our "Health Bundle" provides ultimate patient value, one fixed price for the visit, tests, labs and x-rays–so there are no surprises.
No Surprises Act (NSA) – "Good Faith Estimate"
The No Surprises Act (NSA) requires healthcare providers to furnish uninsured and self-pay patients with a good-faith estimate of total out-of-pocket costs for services upon request, or within a specific timeframe after an appointment is scheduled.
For more information, download this PDF: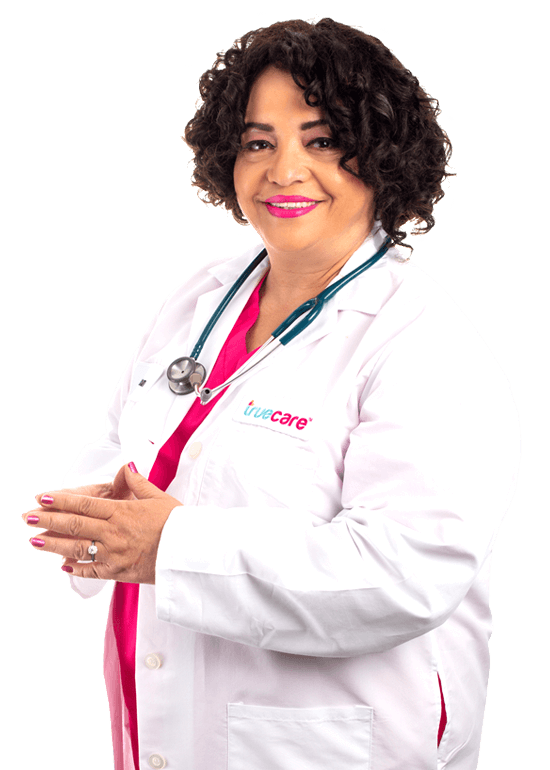 Extraordinary care with a heart.
Chanelle Calhoun, MD
Pediatric Care
"There are few things more rewarding than to help a family guide their children from youth to adulthood."