TrueCare: Frequently Asked Questions
Find the answers you need
How do I pay for my visit?
TrueCare offers low-cost, discounted, and flexible payment options for uninsured patients. We participate in most insurance plans, including Medi-Cal and Medicare. A copay is required when you check in for your appointment. TrueCare accepts cash, check, Visa, or MasterCard. We never deny care to anyone based on ability to pay.
I don't have insurance. How much do I have to pay?
TrueCare offers medical visits as low as $25 (subject to change) based on your income. This includes exams, laboratory services, x-rays and procedures as needed. All medical fees are due at the time of service. Refunds are not available after services have been rendered.
Learn about our Insurance Assistance services.
How do I get a prescription filled?
How can I get medical help without Insurance?
TrueCare can provide medical services to all individuals whether or not you have insurance. We offer a variety of self-pay options for those who are uninsured or underinsured, and will always work with you to ensure you receive affordable and quality medical care.
Learn about our Insurance Assistance services.
What should I do if I can't afford medical bills?
If you're concerned about the cost of a healthcare service or can't afford a bill you received from TrueCare, call us at (760) 736-6734 or come to one of our locations. We will work out an affordable payment plan to ensure you receive the care you need.
How much does a QuickCare visit cost?
QuickCare visits can cost as little as $25 based on your income. Prices may increase depending on the services you require.
Do you offer bilingual services?
We offer bilingual services for Spanish speakers and interpretation services for more than a dozen other languages. If you would like to be seen by a bilingual medical professional, let us know and we will do our best to accommodate you.
What if I am not a U.S. citizen?
You do not have to be a U.S. citizen to access TrueCare health services. If you are an immigrant working toward getting your U.S. citizenship, TrueCare can help. We perform the immigration medical exam to see if you meet the medical and health-related requirements to remain in the U.S. Call to make an appointment for the exam and we will help you take care of everything.
Learn more about our immigration naturalization services.
What other services are available at TrueCare?
TrueCare provides a wide variety of healthcare services, including medical, dental, women's health, behavioral health, family planning, WIC, HIV case management, health education, health insurance assistance and childbirth classes. We also offer community outreach programs. For more information about our services, call (760) 736-6767.
What if I need medical advice?
If you wish to speak with your provider or a nurse, call your TrueCare health center during business hours (8 – 5 pm). You can also call our Patient Navigation Center at (760) 736-6767, 24 hours a day, seven days a week. If you call after 5:00 p.m., our answering service will put you in touch with the on-call provider.
How do I make an appointment?
Making an appointment is quick and easy – call our Patient Navigation Center at (760) 736-6767. We offer same-day appointments and virtual visits, available on a first-come, first-serve basis, and work hard to ensure you are seen by a provider when you need care.
Does TrueCare offer Virtual Health appointments?
Yes. You can connect with a healthcare provider via phone, video chat, texting and more. Appointments are quick and easy to make. If you are having an emergency do not try to make a virtual appointment. Call 9-1-1 immediately.
If you have questions that are not covered on our FAQs page, please call the Patient Navigation Center at (760) 736-6767. We're happy to help!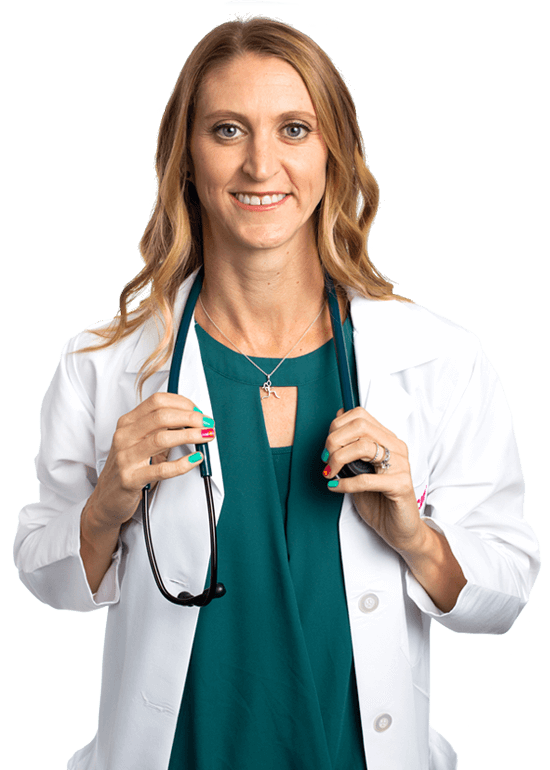 Extraordinary care with a heart.
Donya Binette, CPNP, CLC
Pediatric Care
"Working in Pediatrics is not only about treating the individual patient. It is about creating a positive, educational and collaborative relationship between the provider and the family to build a healthy lifestyle and improve overall health status."