Behavioral & Mental Health Services San Diego
TrueCare behavioral health clinics provide a welcoming place where you can feel safe, respected and valued while receiving the treatment you need.
Our compassionate behavioral health specialists help you understand your condition and the available treatment options. Then they carefully guide you on a journey towards a happier and more confident life. Our primary goal is improving your mental and physical well-being so you can become the person you want to be.
One out of five Americans experience a mental health crisis at some point in their lives. Please don't delay getting the care you need.
If you are having a mental health crisis, call or text 988. The 988 national Suicide and Crisis Lifeline provides 24/7, confidential support to people in suicidal crisis or mental health-related distress.
Behavioral Health Services
TrueCare Treats a Full Range of Behavioral Health Conditions:
Anxiety
Attention deficit problems
Bipolar disorder
Chemical dependency
Post-traumatic stress disorder (PTSD)
Depression
Mental illness
Pain management
Psychotic disorders
Schizophrenia
Our licensed mental health experts have the training and experience to provide assessments, therapy options, and medication management services for most mental health conditions.
With personalized treatment from a TrueCare behavioral health specialists, you can learn to manage your symptoms and lead a happier, healthier life. Find a location near you.
What does a mental health assessment involve?
The assessment takes place in a licensed mental health facility. The doctor examines the patient from a physical and mental standpoint, and then conducts an in-depth conversation to understand the full extent of the patient's condition. After diagnosing the condition, the doctor prescribes a personalized therapy or treatment regimen.
How does a behavioral health treatment plan work?
It depends on the patient's condition. Treatments can include out-patient psychotherapy, medication, hospitalization and in-patient therapy, support groups and more. These can be administered individually or in various combinations.
How do I know if someone in my family has a mental health problem?
Common signs include major changes in behavior, confused or delusional thinking, withdrawal from social situations, dramatic mood swings, hallucinations, substance abuse, and suicidal thoughts or actions. Anyone experiencing one or more of these symptoms should visit a licensed mental health specialist as soon as possible.
Find a Behavioral Health Specialist Near Me
Patients can access our mental health services from the following locations:
You're not alone. We're here to help.
Call or text
(760) 736-6767
today to schedule an appointment at a TrueCare behavioral health clinic.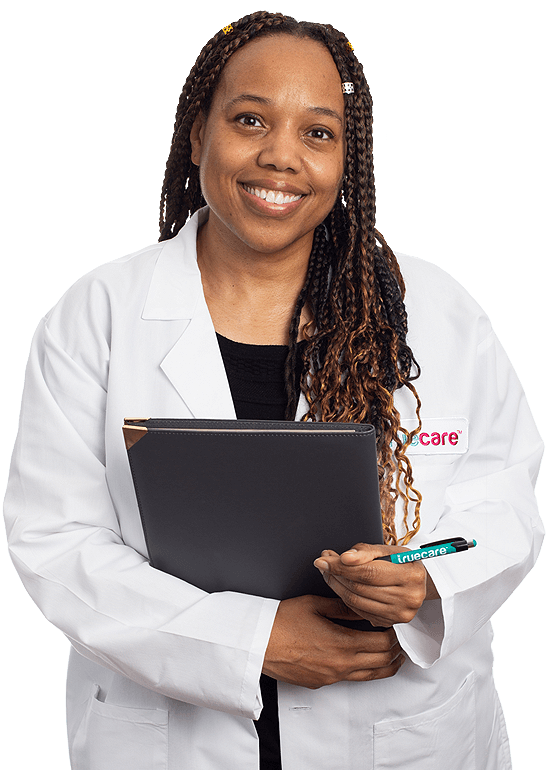 Extraordinary care with a heart.
Wanda Freeman, PMHNP/FNP-BC
Behavioral Health
"Most patients need understanding to make a change. If I can explain and educate well with my patients, they will feel more empowered to take charge of their health."