Cardiology Services: Your North County San Diego and Riverside County Resource
Good heart health is vital for a healthy and fulfilling life. Our cardiology services are designed to help you achieve optimal cardiovascular health, prevent heart disease, and manage existing heart-related conditions. TrueCare's experienced cardiologists provide the highest quality of care for our patients, with a focus on heart disease prevention and management.
With a referral to cardiology specialty services, you'll receive compassionate care tailored to your needs. Choose TrueCare for your lifelong wellness journey.
Talk to your provider about your heart health and to see if a referral to our Cardiology services is needed.
You are Heartbeat Away from Cardiology Services
TrueCare offers cardiology services to patients with a referral for the treatment of:
Heart disease
Hypertension management
Cardiac rehabilitation
Interventional cardiology
Heart rhythm disorders, including arrhythmias
When you receive a referral from your Primary Care provider to our cardiology wellness services, you will experience a personalized approach to care.
Cardiology is covered by most health insurance plans including Medi-Cal, specific Medicare supplemental plans, and select commercial insurance policies. A referral from your TrueCare provider is required.
Ask your provider if specialized cardiology services are right for your unique needs or Contact Us with any questions.
What is cardiology?
Cardiology is the branch of medicine that deals with the study and treatment of diseases and disorders of the heart and the circulatory system.
What are some common heart conditions that a cardiologist treats?
Some common heart conditions that a cardiologist treats include coronary artery disease, arrhythmias, heart valve disorders, heart failure, and congenital heart defects.
What are some risk factors for heart disease?
Some risk factors for heart disease include smoking, high blood pressure, high cholesterol, diabetes, obesity, lack of physical activity, and a family history of heart disease.
When should I see a cardiologist?
Your provider will discuss a referral to our Cardiology services, based on your health needs. To see a cardiologist at TrueCare, you must have a referral from your provider.
Will my insurance pay for me to see a cardiologist at TrueCare?
Most insurances, including Medi-Cal and Medicare, cover cardiology services with a referral from your provider.
How does a referral to cardiology work?
Once your primary care physician places a referral to cardiology, our referral department will obtain authorization and then a referral coordinate will call to schedule your appointment.
Find a Cardiologist Near Me
TrueCare cardiology services are available by referral at these convenient locations: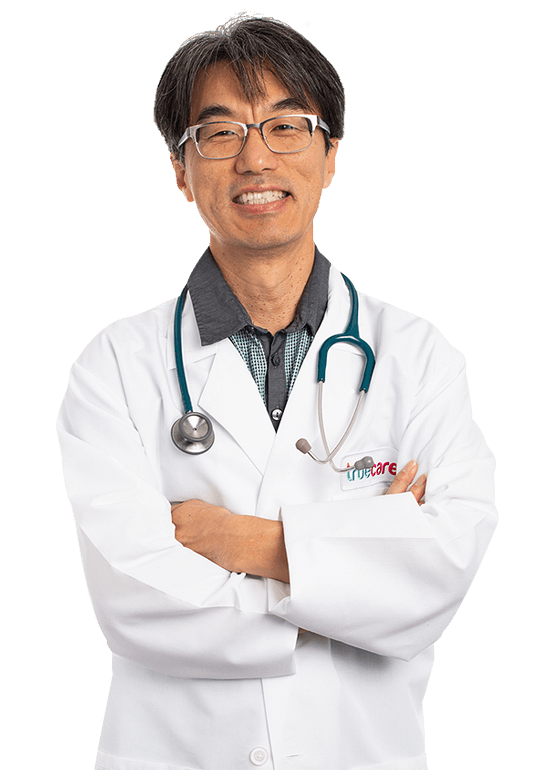 Extraordinary care with a heart.
Ilsong Jason Chong, MD
Primary Care
"I enjoy treating the whole person and building lasting relationships with my patients."