TrueCare: Your San Diego Pharmacy Resource
Access to affordable prescription medications plays a vital role in your health and wellbeing. TrueCare's full-service pharmacy provides reliable prescription services in a friendly, welcoming environment.
Our highly trained pharmacists are experts in drug therapy and review all medications for safety and efficacy before dispensing them. We offer generic brands for most medications to help keep your costs low. For quality medications and prompt pharmaceutical services delivered with a smile, you can count on TrueCare.
We Care About Your Well-being
When dispensing medications, your safety is our top priority. When you pick up a new prescription, our knowledgeable pharmacists make sure you understand:
When and how to take the medication
Possible side effects
Contraindications with other medications you may be taking
The importance of following directions
If you have questions about your medication, we're here to provide clarification and direction. When you pick up your medication, our friendly team will review the details and provide you with written instructions you can take home with you.
TrueCare Pharmacy Services: FAQs
Do I need a written prescription to get a medication?
TrueCare pharmacies
fill both written and call-in prescriptions. If the prescription is from a TrueCare Health Center, our friendly staff will be happy to call it in so there's no waiting when you arrive for pickup.
Does your pharmacy offer payment plans for those without health insurance?
Yes.
Our goal is to be the best
pharmacy in North County
. That means helping families get the medications they need regardless of their financial or insurance status.
Do you accept flexible spending account (FSA) debit cards?
Yes. FSA debit cards are a great way to pay for prescription drugs. They help lower out of pocket expenses, and don't require filling out a form for reimbursement from your insurance company.
San Diego Pharmacy Services Locations
TrueCare Pharmacy services are offered at two convenient locations:
For friendly, fast service and affordable prices,
visit your nearest TrueCare Pharmacy today.
TrueCare is here to meet all your health needs! Check out all the services TrueCare has to offer now!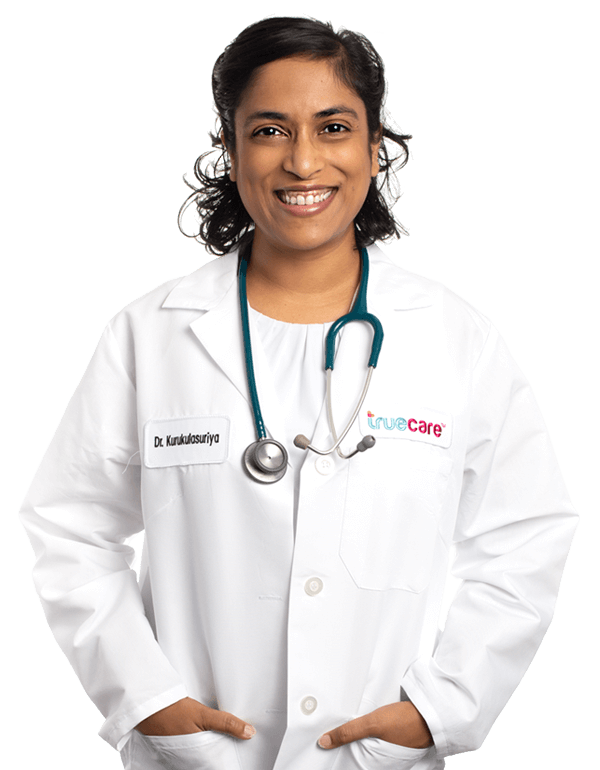 Extraordinary care with a heart.
Dayanthi Kurukulasuriya, DO
Primary Care
"In treating my patients, the most important aspect is treating the whole person. I like to work with my patients to find the best way for them to live a healthy lifestyle."