Mobile Wellness: Health Care Should Not Have Zip Codes
Bringing health care closer to you. TrueCare's mobile wellness fleet provides additional access points throughout North San Diego and Riverside Counties for patients facing the most extreme barriers to receiving quality, compassionate care.
Our mobile wellness units host a wide range of medical and dental services. Building on our mission of impacting the lives of everyone in our communities, each mobile is equipped to meet the individuals, families, and neighborhoods most in need.
Take a tour of one of our mobiles!
Schools
Farms/agricultural nurseries
Senior centers
Health fairs
Community-based organizations
After-school/youth clubs
Homeless shelters
Childcare centers
Foster care homes
Universities/community colleges
2021 – Our largest mobile (40 feet) hit the road with two fully functional dental exam areas and one medical exam room.
2022 – Our second largest mobile (36 feet) rolled out with two private exams areas for both medical and dental services.
2023 – Our more compact mobile (26 feet) offers a multi-function exam room for medical and dental services. And stay tuned! We are adding another mobile unit to our fleet soon.
We care about your well-being! Our mobile makes health care easier.
Dental exams
Dental cleanings
Dental X-rays
Fillings
Extractions
Chiropractic Care
Medical exams
Immunizations
Women's Health
Behavioral Health
And more
Call
(760) 566-1603
today to schedule an appointment on the TrueCare Mobile Wellness Unit nearest you.
TrueCare is here to meet all your health needs! Check out all the services TrueCare has to offer now!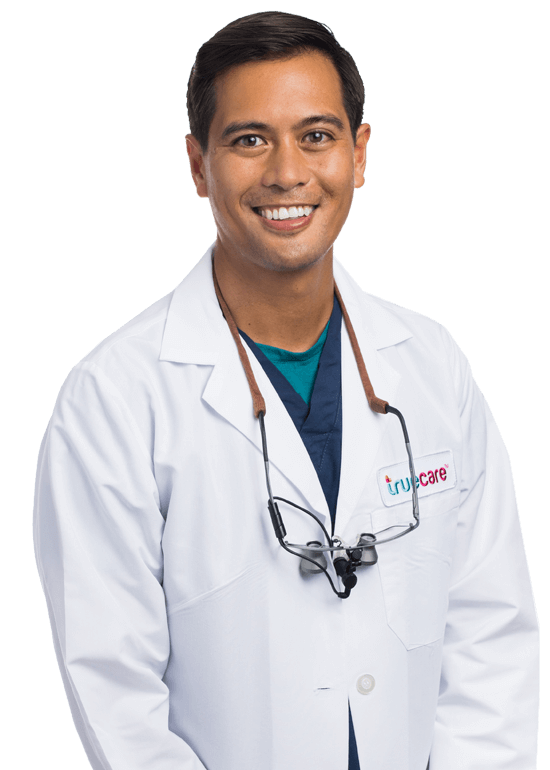 Extraordinary care with a heart.
Matthew Meador, DMD
Dental Care
"I treat everyone as a part of my family and believe that care needs to be tailored to the person."