Immigration Medical Exam in San Diego
We're here to make it easy
Immigration medical exams are required to verify you are in good health and admissible to become a United States resident. As an authorized health center, TrueCare is ready to help you with this important life event. Schedule your USCIS exam and let us know if you need a ride.
The primary goal of an immigration physical is to determine whether you have any health conditions that would disqualify you from receiving permanent residency status. During the exam, the doctor will check to see if you have any dangerous communicable diseases, potentially harmful mental disorders, drug problems, or other health related issues that would prevent you from staying in the country. In particular, the doctor will be looking for signs of the following diseases:
Gonorrhea
Infectious leprosy
Infectious stage syphilis
Active tuberculosis
Diseases that will subject you to quarantine
Diseases that risk public health
Find an immigration medical exam near me
For more information on immigration health exams or to schedule an appointment, call (760) 736-6767.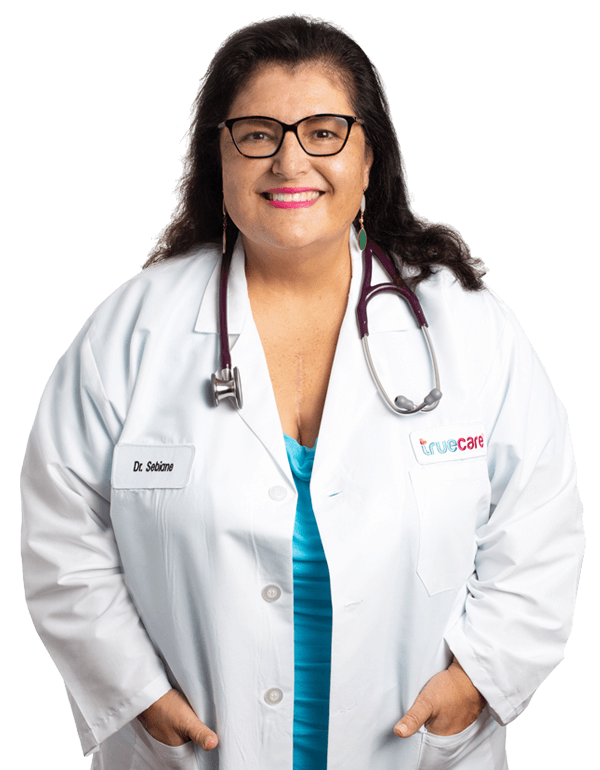 Extraordinary care with a heart.
Maria Sebiane, MD
Pediatric Care
"Patient education is extremely important. As a physician, I must communicate in a language and style my patients can understand."