TrueCare: Your Southern California Women's Health Resource
We're passionate about women's health and are here to support you throughout all your life stages. Our Women's Health Centers are staffed by caring professionals dedicated to ensuring the highest quality of care to help you get and stay healthy. From wellness exams to family planning and prenatal care, we provide personalized services in a warm and nurturing environment to help you:
Improve physical and mental health and wellbeing
Prevent disease
Make the best choices for your newborn
Have confidence in your healthcare decisions
Your Partner for Everyday Women's Healthcare
TrueCare Women's Health Centers provide the following services at low to no cost:
Planning:
Safe, confidential birth control
Barrier, hormonal and long-acting reversible birth control options
Sterilization
Pregnancy & Prenatal Care:
Free pregnancy tests
Midwife and OB-GYN collaboration
Childbirth and breastfeeding classes
Counseling nutrition services
Birth & Baby:
Delivery at Palomar Medical Center, Escondido. Click here to learn more.
Bedside coordination of newborn patient registration and follow up appointments
Well-baby exams
Women's Wellness:
Well-woman, breast and pelvic exams
Cervical cancer screenings
Pap smears (every 3 years)
Behavioral and mental health counseling
Nutrition education
TrueCare Women's Health Services: FAQs
How do I pay for women's health services if I don't have insurance?
Why do I need a wellness exam?
These exams can help prevent serious health conditions
, such as cancer or diabetes. They also allow you to discuss any health concerns with our experienced
women's health care specialists
in a safe, trusting environment.
Does TrueCare offer preventive women's health care services?
Preventive care is the foundation for life-long health. TrueCare Women's Health Clinics offer a wide range of preventive healthcare services, including vaccination information, nutrition counseling, exercise encouragement, family planning support and more.
Women's Health Services San Diego Locations
TrueCare offers women's health services at two convenient locations:
We're looking forward to meeting you!
Call or text
(760) 736-6767
to schedule a women's health care appointment today.
TrueCare is here to meet all your health needs! Check out all the services TrueCare has to offer now!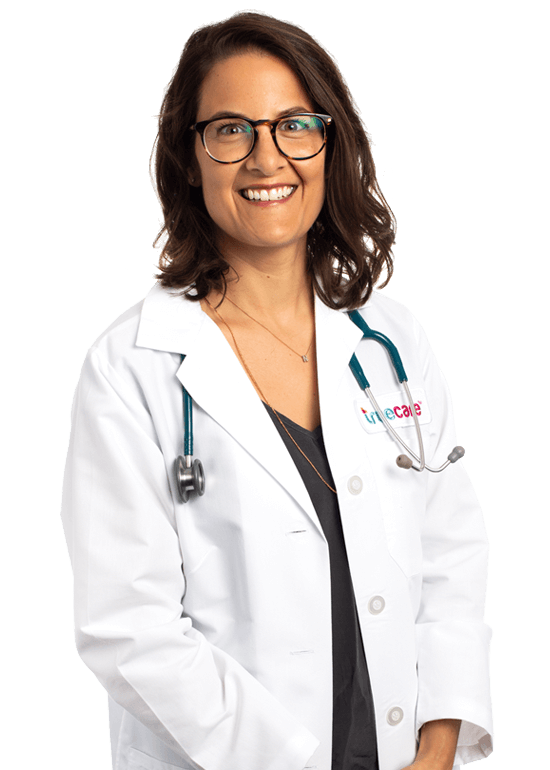 Extraordinary care with a heart.
Katherine Kelly, CNM
Women's Health
"I feel strongly that how families are cared for during pregnancy, birth and into parenthood has an important ripple effect on communities."