Date: Saturday, August 21
Time: 9:00am – 1:00pm
Locations:
TrueCare San Marcos
150 Valpreda Rd., San Marcos, CA 92069
Get Directions

TrueCare Mission Mesa Women's Health
2210 Mesa Drive, Suite #5, Oceanside, CA 92054
Get Directions
---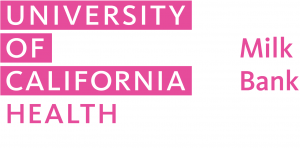 Be the hero for a mom and baby in need. In partnership with University of California Health Milk Bank, TrueCare is hosting its first milk drive event to provide nutritious and safe pasteurized human donor milk to babies in need.
Register Now
The donor enrollment process is online and can be done anytime! To get started, register at the University of California Health Milk Bank portal.


Questions?
For questions or to get started contact UC Health Milk Bank at ucmilkbank@health.ucsd.edu.