How Can We Serve You?
The whole world is currently experiencing something brand new to all of us, and there is no doubt that these are strange times. From working from home to sheltering in place to completely quarantining yourself, the whole world seems to be holding its breath for all of this coronavirus stress to pass. While it will eventually dwindle down and life will get back to a new normal, there are a lot of stresses and worries related to this virus, aside from the fear of contracting the virus itself.
As a major healthcare provider in North San Diego County and Riverside County, California, TrueCare is doing its part to help the community and those struggling during these uncertain times. From health care to sickness care to providing resources to those in need, we are committed to our patients, neighbors, and community at this time, just as we always have been.
If you find yourself dealing with worries related to COVID-19 and the impact it is having on your family, your health, and your finances, rest assured that there are a variety of resources and organizations that are available to offer assistance. Take a look at some of the most common concerns during this time and explore how TrueCare and other local organizations can help you and those you love.
Health Insurance Challenges
If you lost a job or lost income that has an effect on your health insurance, there are some relief options available. Medi-Cal is California's Medicaid program, and it serves lower-income families and individuals. The great thing about Medi-Cal is that qualification is based on your current income, not your income from last year or even last month. So if you've experienced job or income loss, even if you're getting unemployment benefits, you may still qualify for Medi-Cal. It offers low priced or sometimes free health insurance for those who qualify, and due to COVID-19, the application and approval process is simpler and faster. Additionally, all renewals have been suspended until June 15, 2020, meaning you won't have to worry about reapplying or extending it until then. You can even apply for Medi-Cal from the hospital or due to an emergency medical situation, and if approved, the coverage will go back to the first day of the month. TrueCare is here for you to assist in the application process for free, even if you are not an TrueCare patient.
Mental Health Struggles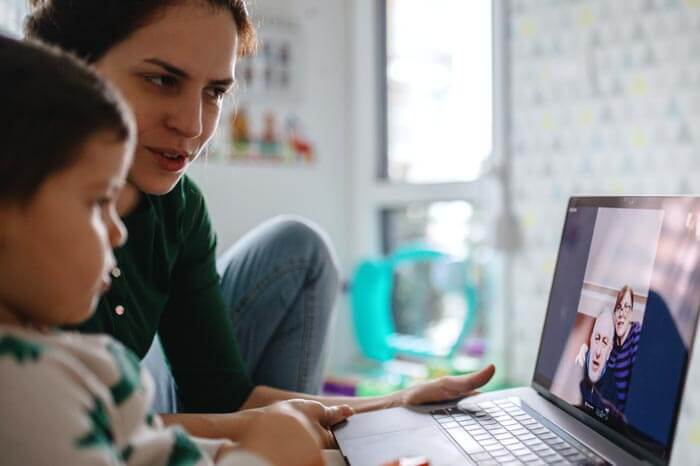 There is no doubt that with everything happening with COVID-19, the world is very strange right now. Social isolation, financial challenges, and stress about health can be overwhelming. Many people are struggling with all of these things and are dealing with a number of mental health challenges in addition to all the physical ones. If you find yourself sadder than normal, feeling anxious or fearful, struggling with isolation, loneliness, or depression, know that help is available. You should seek the assistance of a professional if you're having a hard time right now, and you may even be able to set up some online or phone sessions. In addition, do your best to get outside each day, even if it's just for a little while, as vitamin D from the sun and the fresh air can do wonders for your physical health, your mindset, and your mood. Try to connect with people in a safe way so that you can minimize the feelings of loneliness. Set up a video chat with some friends, call a neighbor or relative, and spend as much quality time with those in your household as you can. Try to avoid watching or listening to too much news coverage and media outlets, as they can exacerbate fear and cause unnecessary anxiety.
Food Insecurity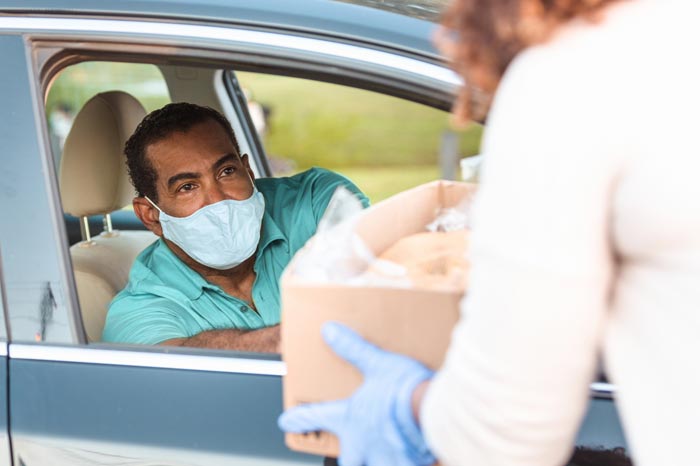 With school out and finances tight, some families may experience food insecurity during this time. Families who were struggling before will have a harder time now, and some who were completely fine before all of this may find themselves at a loss about what to do about the lack of food and money in their home. Firstly, know that you are not alone and that it is more than okay to seek help at this time. Pride or embarrassment should not contribute to you going without food. Please seek help with feeding your family if you need it.
There are a number of resources that can help those struggling with food insecurity due to the coronavirus and many schools and businesses being shut down. Feeding San Diego has several food assistance sites throughout the greater San Diego area. TrueCare has partnered with Feeding San Diego for some North County specific food assistance sites. and Feeding America also has a location that serves San Bernardino and Riverside Counties, and they are open for you to stop by and pick up food and they can also help with homebound food assistance if you or a loved one needs it.
The San Diego Food Bank has an emergency food assistance program going on now, in addition to their normal neighborhood food distribution program and senior food program. Additionally, the San Diego County Office of Education is providing meals for kids under 18 years old who need them, and you can find a pickup location near you based on your school district.
In addition, our team at TrueCare can provide free application assistance with CalFresh. CalFresh is California's version of food stamps, which you can apply for in about 10 minutes. This is a more long-term solution as it can take as long as a month to receive benefits, but if approved, you'll receive an EBT card that you can use on groceries from a variety of stores.
Job Loss
If you have lost your job due to the coronavirus, rest assured that there is help available. First off, you should apply for unemployment benefits right away. Although the government is trying to streamline the process of receiving unemployment benefits, a lot of people are applying right now, so the sooner you do so, the sooner you're likely to get the assistance you need. Also note that those who typically don't qualify for unemployment, like gig workers, self-employed, and freelancers, can receive some benefits if they can show that their income has been negatively affected by the coronavirus. You can also lookup some charitable organizations that may help those in your field, or you can talk to your employer about filing for unemployment benefits for you, as that tends to speed up the approval.
Once you've applied for unemployment, you need to get back on the job hunt. That can be overwhelming given the current circumstances, but it's important to not simply sit around and wait for benefits to kick in. No one is certain about how long this virus will keep things shut down or how severely it will impact the economy, so the sooner you can land a new job the better, even if it's not an ideal job or doesn't pay as well as you would like. Because of the current market, a lot of companies who are busy right now are hiring—things like grocery stores, food and grocery delivery services, and retail stores. It would be worth it to look into some of these options to help you get back on your feet and maintain a job during this uncertain time. You can always go back to the job hunt after this has all passed and life has gotten back to normal.
Income Loss
Maybe you haven't lost your job, but you've still experienced a loss of income. If your hours were cut, you had to take a pay cut, or you're a freelancer or gig worker who had some clients and opportunities drop off, you can still get help. If you work two jobs and lost one, you will still qualify for some unemployment. You should also receive a stimulus check from the government if you qualify. There are also a number of income loss relief programs available, particularly for self-employed workers or business owners, such as the Paycheck Protection Program and the Economic Injury Disaster Loan.
You can also talk to your bank about your hardships, or directly contact some companies that you owe money to so you can discuss your options. Many utility companies have suspended disconnecting customers for non-payments, and others may give you an extended grace period so you can make ends meet and prioritize your most important expenses.
We recognize that many people are experiencing challenging times right now, and we want you to know that we understand, we see you, and we are here for you. Although we are minimizing in-office visits at this time, we encourage you to call us with any of your concerns or questions regarding your health and COVID-19. If you or someone you know is in need of health care, please call or text us today at (760) 736-6767—we are accepting new patients. We will all get through this together.
Medi-Cal Applications and Eligibility During the COVID-19 Public Emergency