TrueCare Older Adult Health Center – Now Open!
Here, our focus is on YOU.
Our Older Adult Health Center located in west San Marcos addresses the unique, individual needs of our aging population. This specialty clinic offers highly experienced internal medicine doctors with a passion for delivering personalized care for seniors living with complex health issues. Services onsite include chiropractic, podiatry, care management, medication management with a pharmacist, and more.
For your peace of mind and the caregivers who support your health journey, TrueCare's Older Adult Health Center makes getting expert care easy.
Enjoy longer appointment times in a senior-friendly setting with a team-based approach that comes with a heart for delivering quality, compassionate health care.
Connect with our older adult wellness services for care you can trust.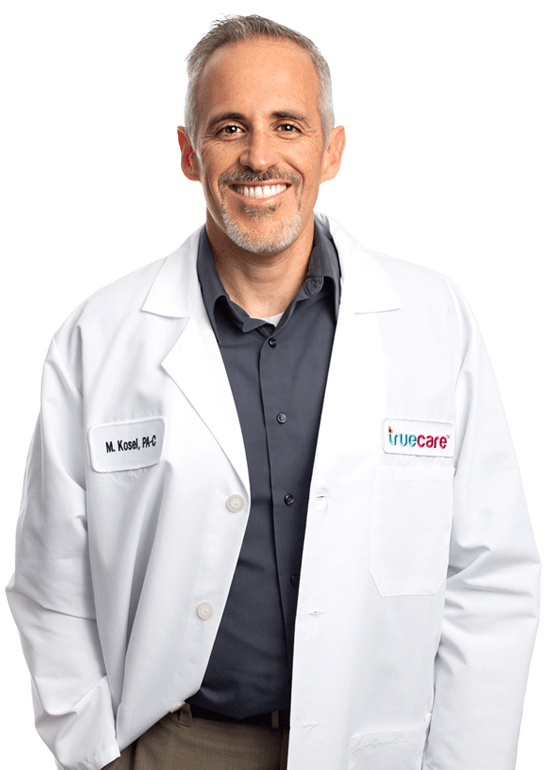 Extraordinary care with a heart.
Matthew Kosel, PA
Primary Care
"Creating a caring and trusting relationship with my patients is very important. There should always be a "we" in every decision made."