Become a TrueCare Healthcare Advocate
TrueCare continually strives to improve our healthcare services, enhance the patient experience, and make our voice heard.
Serve on our Patient Advisory Committee (PAC) and share your insights and experiences as a current or former TrueCare patient to help improve our health care services and programs.
Grab a family member or friend and team up to help improve and refine the delivery of health care services. And make new friends as part of a committee dedicated to enhancing the health and well-being of our community.
You'll receive gift cards for participating! We ask our PAC members to contribute in the following ways:
Join monthly meetings (hybrid format)
Make a one-year commitment to serve
Identify patient needs and concerns
Generate ideas to improve current processes and systems
Share positive and negative experiences in a constructive way
TrueCare welcomes diversity
We are a network of health centers that welcomes everyone! We have locations from north county coastal to inland and as far as south Riverside. We strive to represent the various needs of our different communities and invite you to join us in representing your viewpoint and ideas.
Support our mission by becoming a TrueCare Patient Advisor:
Become a TrueCare Healthcare Advocate
Help advocate for better health. Get involved at local, state, and national levels to advocate for sound health care policies and health center funding.
Health center organizations like TrueCare provide a cost-effective way to deliver affordable healthcare. Yet, they are often overlooked when it comes to healthcare policy and funding. Have your voice heard by members of Congress and help shape the future of healthcare.
Your voice matters. Become a TrueCare healthcare advocate today!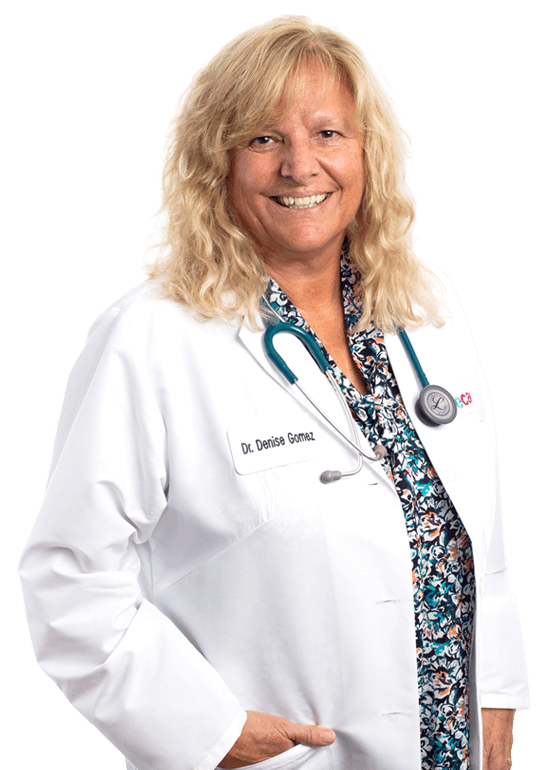 Extraordinary care with a heart.
Denise Gomez, MD
Primary Care
"Philosophically, I approach patient care as a triad between the care team, the patient and the family to enable inclusion in decision and treatment planning."